This year I have a new role at Rocky River Elementary as the Global Studies/21st Century Skills/Technology teacher.  My name is Mrs. Todd and I look forward to new and exciting chances to collaborate with you.   Our school has about 800 students in kindergarten through fifth grade.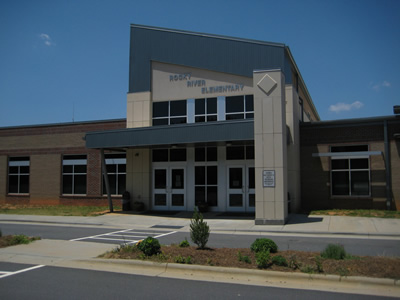 We live in the Piedmont of North Carolina with rolling hills and flat areas.  We are between the mountains and beaches.  Charlotte is a large city near us where there are many things to do.  We can travel a few hours and go to the beach or to the mountains.  Are we like you? In many ways we are all the same but we also have differences.  We are a Global Gateway School and 2nd grade students are involved in Global Studies.   Each grade level was assigned a country to focus on for the year.
We love skyping and blogging with our friends in England- A Room With a View class.  We've learned a lot from them.  We love being involved in different projects with different schools around the world.
We hope to have many projects this year to share with you.